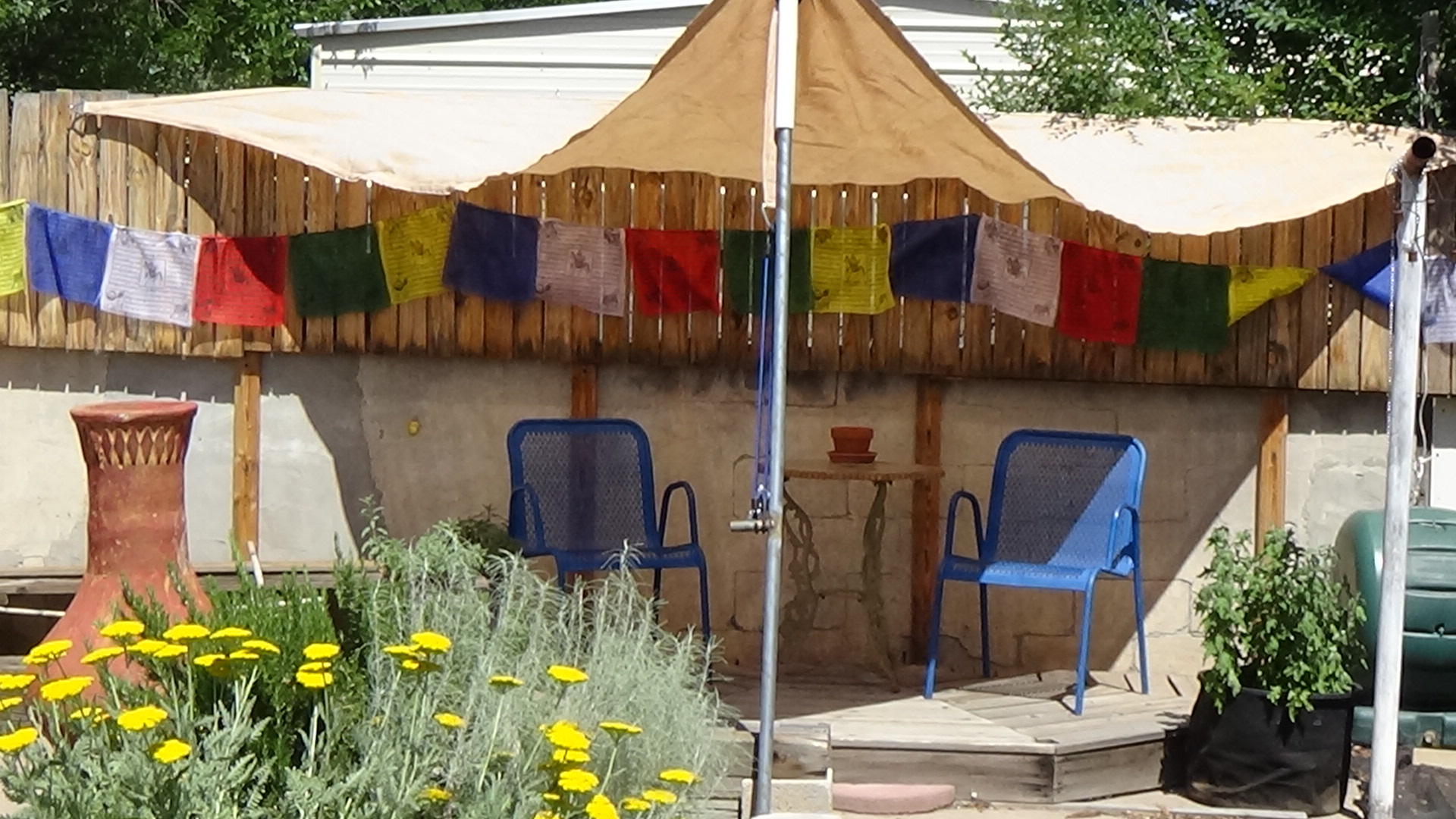 3 Day All-Inclusive
RESIDENTIAL RETREATS
Let yourself be pampered, guided, and led to perfect peace. The setting is not a cabin in the woods or a cottage on the beach. It's a small house on a quiet street in an urban setting.

You will feel safe in an environment with lots of privacy. Lose track of time as you relax into knowing there is nothing you "have to" do. Your retreat will be tailored to you, the season, and where you are in your life now. Give yourself the gift of a residential solo retreat.
Your instructions will specify staying on the premises during the length of your retreat.
The Tibetan word for retreat, samlado, means "to sit within boundaries," and the retreat is a place where boundaries are defined specifically. These boundaries may demand not speaking, not reading distracting literature, and unplugging from technology.
The body, speech and mind are placed within this context and you work with whatever arises from the unconscious. As long as you maintain self-discipline, the energy of whatever arises is held, and transformation can take its course.
MAKING YOUR RETREAT EASY IS MY TOP PRIORITY
Your retreat should be fun, not an exercise of stressing you out. The point is relaxation and inner-focus to "remember what you already know."
"When someone comes for a retreat experience, I am grateful for this opportunity to open my home and create sacred space to hold whatever arises. They know they are not here for a vacation. They can take a vacation when they leave. They are here to do their inner work, drop the everyday mask and invite the true self to emerge; to open to the parts that can only be accessed through stillness. They work, relax, open, and work some more. We laugh, eat, and play. Then we rest. And begin again. They leave with new tools and a new perspective.
Each retreat also reveals more about myself to me. I never knew my heart had the capacity to hold the love that is present during retreats. And it is through those eyes of love that I see you, and am guided in my interactions with you.
For many, this is a beginning. For others, an on-going expedition. Everything changes, especially how we feel about things and people. To take the space and step back to remember who we truly are, perhaps even change some perspectives, at every stage of new growth is a gift and a blessing. Why would you not want to give it to yourself? No judgement, just a question to ponder."
~ Teresa
What's included in the Retreat?
- 2 nights lodging
- Tasty, nutritious, small seasonal meals
(beginning with supper the first day and ending with breakfast the last morning)
- Various stillness practices for centering
- Materials for creative expression
- Periods of silence to deepen inner attention
- Energy work and/or counseling sessions to release blockages
- Rest, Relaxation, Reflection, and Rejuvenation
3-Day Retreats / $450
(Non-refundable $150 Deposit to hold your space)
Do Not Make Payment Now!

First, contact Teresa ([email protected])
for available retreat dates and to
schedule a short phone conversation
If you already have daily, ongoing spiritual practices, we can discuss how I can assist you in deepening your practices.

Reflections Of A Retreat Experience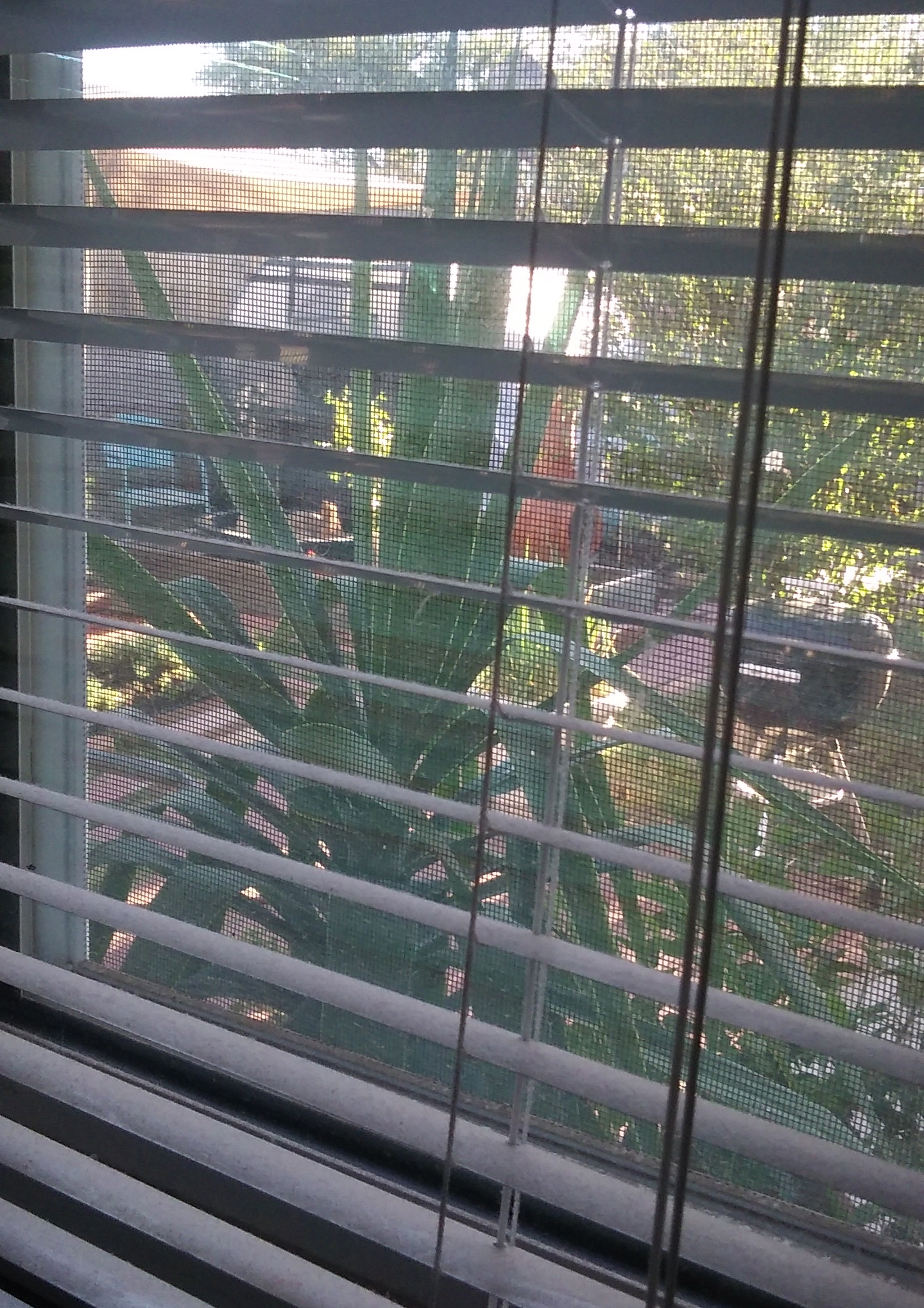 Silent Retreat.
Unplugged. In the raw. Disconnecting from everyday routines and the "other noise."
I don't seek to be quiet of not hearing voices - sound.
I seek the silence from filling my mind with insurmountable, endless ideas
and stories of the never-ending stories of billions of lifetimes of the other.
In my retreat I reach for the purity of no sound. No thought. No stimulus.
Which comes to me only by making the commitment to find the freedom to remember the holy, the whole space,
my past experience ensures me the veil will be lifted.
Fatigue surprisingly is the first manifestation.
Maybe because the energy it takes to maintain the story is so incredible.
There is such a high demand to participate in experiences of people, places and things.
It is rarely encouraged to be the observer or listener.
The doer is rewarded, approved of, creating so much unquenchable competition.
The desire feeds itself till it becomes its own unfulfilling entity.
This is why people forget themselves.
The silent retreat IS my space,
IS my sanctuary to honor pure spirit that Creator knows me to BE.
After the stripping of accumulated scripts of words
and energy that we are intended to manipulate, to change my innocence.
The retreat is work.
The effort to be in this space causes the mind and body to retire.
The need to rest is realized.
Resting is not the equivalent of quitting.
It is the much needed pause for the integration
and evolution of spirit in the human body.
Without integration all wisdom remains information,
intellectual facts,
misapplied experience.
Wisdom belongs to Spirit
and if it does not bond to the spirit of the individual
it will return to Spirit.
The rightful owner.
The purpose of my retreat reveals to me -
I see words
but I want to feel their vibration.
When they are read or spoken I want to feel them.
No! Taste them with my ears and digest them in my heart-mind.
My silent retreat is where I return to reclaim this Sacred connection.
Silence is not the absence of sound.
In my experience, its the absence of having to interact with conditioned mind.
There are times during the silent retreat when we speak
and I still feel like I am still honoring my commitment.
Like I stated in the beginning,
I am not seeking to be in a world empty of sound.
I'm seeking to empty my Mind of meaningless chatter.
When we share this space there is a natural rhythm
of what the well-prepared teacher feeds my soul.
Her words are still part of the silence.
She has guided me with nurturing hands and soul connection to this:
Truth exists . . . somewhere in-between.
~ B.T. (Fall Retreat)
Testimonials
The quietness and spaciousness allowed me to slow down and pay attention, to be receptive. Teresa offered insights that I found to be helpful and that rang true for me. I learned skills that I can take with me and put into practice on my own. On this retreat, I was reminded of ways to take care of myself. I feel like I'd lost my way but can now get back to the true me. Teresa has helped me regain my footing to get back on my path. I felt so nurtured and cared for. As a person on my own with an empty nest, this was invaluable.
S.W., Albuquerque, NM
* * *
The retreat was not an escape from reality. The retreat allowed me to confront reality free from the distractions – pleasant and disturbing – of the everyday world.

What was most helpful is the viewpoint of someone detached but sympathetic and understanding. These qualities were expressed in a way I can understand, allowing me to look with another set of eyes and another frame of mind.

We covered a lot of territory, talking about some aspects of my life I didn't think we would or could approach. Some of those aspects I normally hold very private. But at least in part, I felt a high degree of trust between us, allowing me to verbalize them.

Thanks again….The experience was wonderful – so was the food! Much love.
M.F., Albuquerque, NM
* * *
Thank you, Teresa for this amazing retreat. A true retreat to reset and be able to take inspired action for myself. I enjoyed spending time with you and appreciate you sharing parts of you so that I can expand and grow on this planet. Thank you for helping me to remember who I am. I loved the quiet and peacefulness of your space. I enjoyed amazing conversation and delicious laughter. I appreciate the treatment session that took me out and beyond "somewhere."
A.B., Atlanta, GA
* * *
I enjoyed the stillness and quietness to just be. I appreciated the insight and understanding and the treatments, so I could find myself.
~ S.C., Rio Rancho, NM
* * *
I had a deep sense as soon as I walked in that I was in the "right" place. It moved me that you had been meditating on, and visioning about me before you met me, and what you shared touched deep in me. So the retreat had begun even before I got there! And I sure felt you and your presence!

The deep meditation practices, Qigong, talking at the kitchen table, bodywork, silent time, food… I loved each, but more than that, you created and held a sacred space where I connected to the deepest part of me.
Your wisdom in what you noticed about me and where I get stuck and how you expressed that to me, in a loving, compassionate and clear way, that is special and rare. Thank you, I needed that. You share from the deep, deep well of your life experiences and healing, and your shamanic nature. I felt cared for in every way.
To me, the retreat is imbued with both the spirits of you and Lucky. Lucky is my ally – his grounded-ness, alertness, and gentleness, I need. Each meal was special. I understand now the term, "food for the soul." Deep gratitude, Teresa and Lucky! I feel blessed to have this experience. It's the best birthday gift I've had!
~ A.K., London, UK

* * *
What I enjoyed most about my retreat was disconnecting from stress, obligations, and the outside world. Being guided and supported by Teresa gave me everything I could ask for. I leave feeling like she taught me so much. And the food; so simple, yet delicious.
~ C.O.M., Manhattan, NY
* * *
This is the first time I've really allowed someone to take care of me. Releasing control is extremely difficult. Thank you so much. Even though it was a few short days, the impact you've had on me will carry for a lifetime. I know how privileged I am to be able to take time for myself. However, I now see how necessary it is to myself and the world to take time to be present.

The Esoteric energy work was one of the most profound experiences allowing me to relax more fully into my retreat experience. The open dialogue was truly what I needed. Thank you for allowing me to be open and honest. Through those discussions, I am able to walk away from the retreat with a newfound perspective on my own actions and relationships. The morning and evening routines were bliss. By doing these routines in a guided way shows the retreatant how easy it is and how good it feels to add those simple steps. The meals were absolutely delicious. You are an amazing chef.
~ H.B., Denver, CO
* * *
Thanks Teresa, for creating this space for me to retreat for a while to take care of myself, release burdens I have been carrying forever, and touch my true self. I enjoyed meditating twice a day, qigong after meditation, and the delicious food. I also enjoyed the organization of your house and your teaching methods, the structure of the retreat, as well as the flexibility to adapt the teachings, meditations, schedules, etc. to the needs or requirements of the person, or the process of the person doing the retreat.

~ P.T., Albuquerque, NM
* * *
The most special memories are of the space in time to be 1:1 with Teresa, to feel like I could exhale and have this time alone, with myself and to clear my head. The delicious food Teresa prepared for me, specifically for my liking and healing - even the smells were healing and nurturing. I enjoyed having Lucky there to share his energy. He is giving, yet balanced, to be and give support, tacitly. I appreciated the opportunity to be still and "gather it all together," slowly and quietly.
I can simply stop and feel the shift and trust it, savor it - not quite understand it - yet believe it deeply. Thank you sincerely for sharing all this with me.
~ M.P., Albuquerque, NM
* * *
Teresa created and welcomed me into her beautiful sacred space, making me feel safe and special. She was very intuitive about me and what I needed. Sometimes it felt like she knew what I needed or wanted before I did. Time ebbed and flowed during my stay. It seemed to rush by. It seemed to slow to a halt. And there was always time to do what needed to be done.
~ L.O. Boise, ID
* * *
This retreat, like the last two, ends bitter-sweet. Bitter because I just want to stay here cuddled in your gentle care. You are precious! Sweet because I know I am better prepared to face my journey, with strength. I am addicted to these retreats because I plunge deeper and deeper into my spirit. This work could take years, but in a very short retreat, I release old messages stuck triggering painful responses that no longer serve me. Thank you for every moment.
~ B.T. Albuquerque, NM
* * *
I felt complete safety and support while I delved deeply. I felt seen, acknowledged and held, but never anything that was intrusive. So wonderful to have the heart-opening beings in the garden and the sweet dog Lucky, to have exchanges with. I didn't even know esoteric acupuncture was a thing! What an incredible tool. And the food, yummm! Teresa, thank you for the gifts-you supported my opening flawlessly.
~ R.M. Philadelphia, PA
* * *
From initial contact, I felt safe and nurtured every step of the way. The retreat felt like a collaboration of energies free of the bondage of technology and time. The modalities offered, her beautiful, welcoming home and faithful companion, Lucky, all contributed to a healing, memorable and transformative experience. The generosity of Teresa s gifts and beautiful Spirit touched my soul. I recommend Teresa s retreats and look forward to returning.
~ L.O. New York, NY
* * *
Heartfelt deep radiant love as I listen to the songbird outside my window. Grateful to the authentic love shown me over the last three days. Guiding me gently to open my eyes. As I step into my self-made role as mystic teacher and see my younger self in my students, I am grateful to Teresa for holding her loving vision of my wholeness. I remember my resistance to her directions when I was younger. She is perfect role model of Divine Mother~ Feminine Lover. Thank you for holding space.
~ B.T. Albuquerque, NM
* * *
Teresa welcomed me with open arms and made me feel at home. She was open and accommodating to my needs. The experiences we shared, and with Teresa's great healing practices and written exercises, helped me uncover the source of my troubles and excel me on my path of healing and growth. The time was great and well-needed. I would enjoy another visit.
~ B.B. Portland, OR
* * *
Teresa brought her wisdom into my life experiences during our sessions. Seasonal teachings reminded me to be more aware and appreciate the nature that surrounds us. Morning walks, stillness practices, and Qigong brought a fresh start to each day. Contemplative exercises calmed the mind before bedtime. Home-cooked meals were nutritious & delicious. Teresa was attentive and tailored schedules to my needs. Her home is warm and inviting. I left rejuvenated with renewed insight. Thank you, Teresa!
~ E.G. Broadbrook, CT
Your Instructor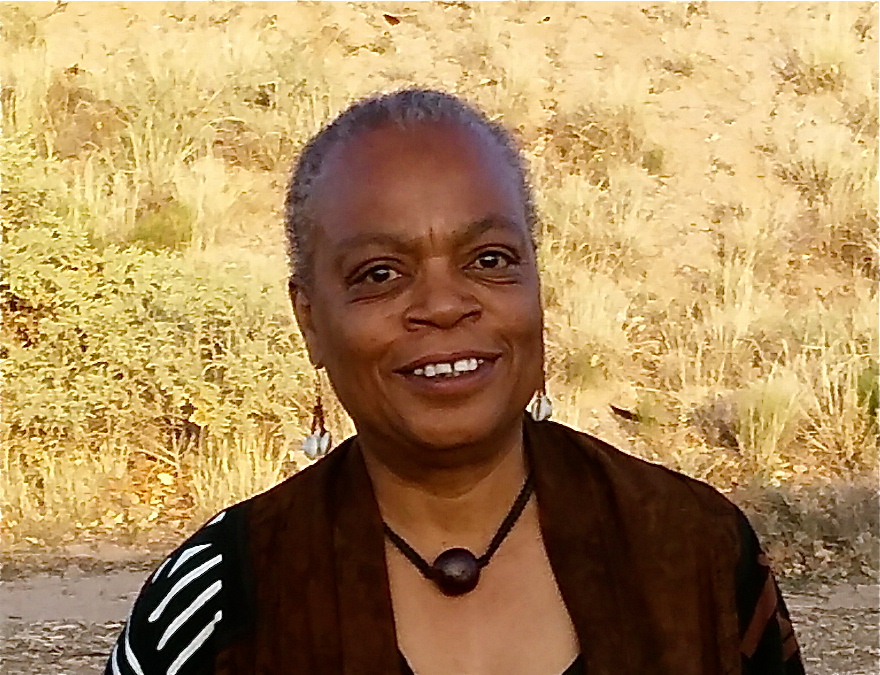 To escape the abuse in her childhood home, Teresa Crosier found solace in her grandmother's back yard herb garden. Using knowledge passed down through a lineage of medicine women, and instilled in her by her grandmother, the wisdom of nature saved her life as a child, and continues to influence and strengthen her daily.
Teresa has practiced Traditional and Oriental Medicine for more than 20 years. She has taught acupuncture, herbs, food as medicine and massage. She is the founder of the online Academy of Inner Knowledge, a meditation-based mentor, and the author of "In Harmony With Nature," a companion book to seasonal retreats.
Teresa began organizing her own seasonal retreats more than two decades ago. Tailoring retreats for others came as the result of requests from friends, students and clientele.
Teresa currently lives in Albuquerque, NM, where she has her acupuncture and herbal consultation practice, and facilitates retreats. Her highest priorities are her evolution as a teacher and practitioner, and continued growth.
Course Curriculum
First Section
Available in days
days after you enroll
Frequently Asked Questions
When is the best time to go into retreat?
The solstice and equinox dates tend to fill up quicker, but anytime during any season is the perfect time.
What if I need to cancel my dates?
After committing to your dates, if you need to cancel, we will do our best to reschedule for a time that works for you. You may cancel up to two weeks prior to your scheduled arrival and receive a full refund, minus a $150 administrative fee.
LEARN HOW TO LIVE THE PRINCIPLES OF THE BOOK NOW
TESTIMONIALS FOR IN HARMONY WITH NATURE
"Change, healing, growth – these words are tossed around frequently these days, giving one the impression that the process of transformation must be easy. It is not. It is not easy to look into one's wounds, to pick away at them, to shine the light of self-awareness into the places of our pain. But that is what must be done if one is to accomplish what is called "awakening", "healing", "and enlightenment."
Dr. Teresa Crosier teaches us how to make such a journey based on her own courageous self-directed path of healing. We can only teach what we ourselves have accomplished. Through the inspiration of her personal story, Teresa gives us tools, guidance and practical stepping-stones to make our way along our person path of self-discovery and empowerment.
Dr. Crosier depicts the landscape of self-awareness like no one before her. She takes the poetic teachings of ancient Sages and makes them real, personal and possible. A story of healing, an offering of hope, a practical guide to healing, In Harmony With Nature is a gift from a modern day Sage."
Cindy Black, L.Ac.
Author of Meridian Massage: Opening Pathways To Vitality
Owner, Big Tree School of Natural Healing
~ ~ ~ ~
"I loved the way your book was written as a simple, down to earth story of one woman's life lessons. I saw the simple format your book was written in and thought I would read it in one quick shot. I was mistaken. As I had to pause after each chapter and cry or be mad as hell and then just reflect about the challenges that you faced throughout your life. In the end, I believe that you are an amazing medicine woman because of the strength of your spirit that lifted you out of some dark times."
Bernadette Torres, Herbalist
~ ~ ~ ~
"This book will remain a part of my life. I wish that it had been here a long time ago. It is like a friend who talks to me, tells me things I need to know and also how to accomplish them. This book is awesome and I want to thank you for writing it . . . I think I will find all of me."
Mrs. Sylvia Vaughan, Wife and Mother
~ ~ ~ ~
"I found myself reading your words as a therapist, thinking about what might be most helpful for a client, and as a very personal and healing experience on my road to continue trying to find balance in my own life. I really love and appreciate how your garden metaphors keep making the connections between ones' health/energy and Tonantzin/Grandma Earth."
Sandrea Gonzalez, LPCC
Director (Retired), UNM Women's Resource Center
~ ~ ~ ~
"Thank you for sharing your hard-earned wisdom . . . I'm glad to hear your particular voice speaking up. Yes."
Gina Covina, Artist / Writer / Owner, Laughing Frog Farm
~ ~ ~ ~
"… It is so beautiful. Your deep heart and spirit flows through every sentence. I feel like I know your Grandmother and have been in your garden . . . What a magnificent gift you have and have gifted humanity. Deeply moving. Straight to the core of healing and so very powerful as it is coming from the strength of the life you have lived."
Edie Pett, D.T. N.D.
~ ~ ~ ~

"Such a sweet, sweet book . . . it reinforces such a beautiful harmonious approach. I love the breath, story and pause of the writing. I have read no book like In Harmony With Nature. It is an honest and authentic reflection on the journey of living a good and healthy life. Dr. Crosier draws from honest life experiences. She shares lessons learned from her own trials and tribulations and in the spirit of her grandmother, sharing healing stories that can help others begin their own healing process. This writing is an honest gift for everyone willing to explore the possibilities."
Cynthia Jeannette Gomez
Writer/Director/Producer
~ ~ ~ ~
"I haven't found the combination of elegant simplicity with profound depth in many books."
Mindy McIntire, Acupuncture Student
~ ~ ~ ~
"Every part of this book held my attention and had a real purpose behind each storyline. God has a purpose for every part of nature. We realize this when we stop just looking at it and allow it to heal our mind, body and spirit. We can only do that by becoming in harmony with nature."
Chaplain Cheryl Perry
Director, Pathways For Change
~ ~ ~ ~
"You do a great job of blending nonfiction with your own personal experience. I appreciated the many exercises and rituals that make this more than just a book to read."
Judge's commentary, 23rd Annual Writer's Digest Self-Publishing Book Awards